Red-tailed black cockatoo: Are you totally determined that the type of parrot you want to have in your home is a cockatoo? It's a good decision, but first of all you should think about which one, don't you think? Maybe you could bet on the red-tailed black cockatoo.
The red-tailed black cockatoo, known as Calyptorhynchus banskii , is a species that belongs to the family Cacatuidae and lives mostly in Australia. It is a species that for years was known as Calyptorhynchus magnificus until it was decided to name it as such in 1994 .
A very curious bird that we find mainly in its country of origin and that is very difficult to see outside Australia , but thanks to its great adaptability to aviculture has been exported to some countries with great success.
Red tailed black cockatoo personality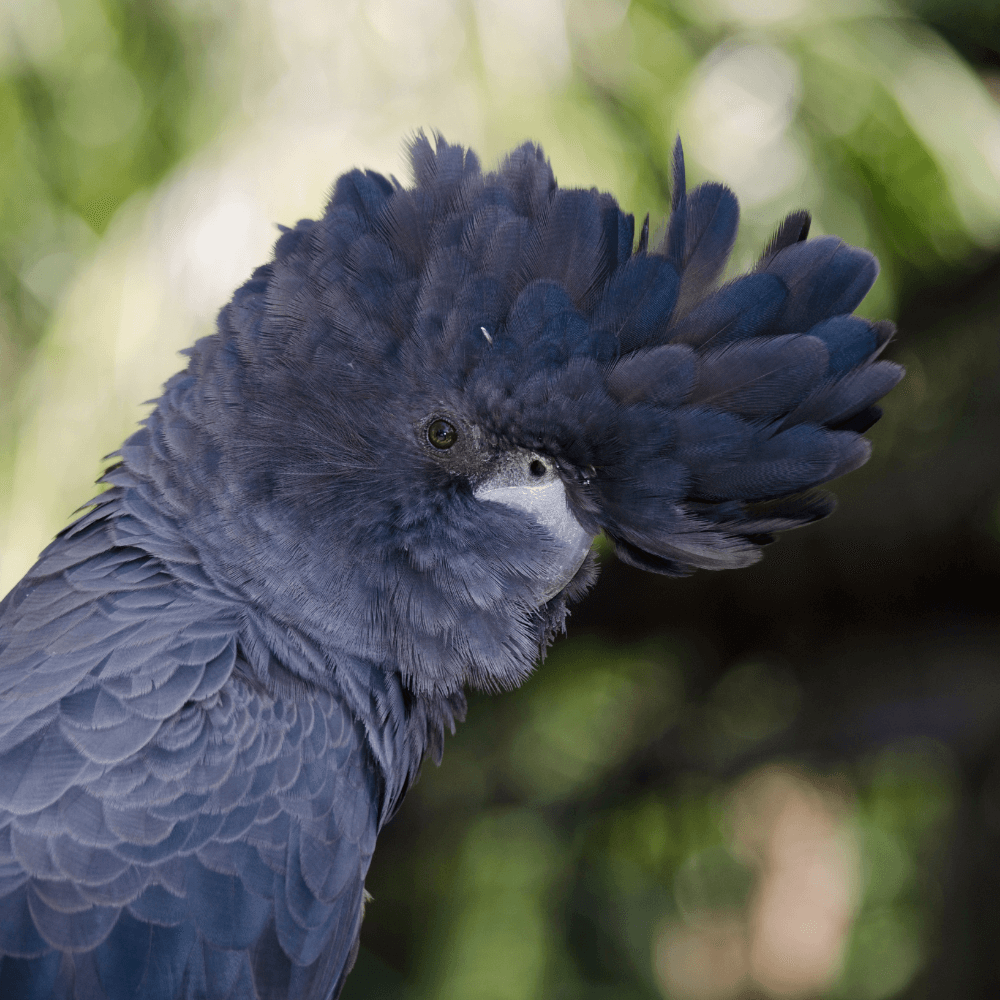 It is a large cockatoo as it can measure up to 60 centimeters from beak to tail and weigh around 920 grams in the case of males. Females are generally a little smaller, around 50 to 55 centimeters and usually weigh between 615 and 870 grams.
They are distinguished above all by their black plumage , which in the case of males has a dark red color while in females it seems a little duller. Its tuft is made up of black feathers that run from the forehead to the nape of the neck and has a strong gray beak.
The females differ because they have, in addition to the black plumage, yellowish-orange stripes on the tail and chest and some yellow spots with shades degraded to reddish tone on the cheeks and wings, so they have a clear sexual dimorphism . Potatoes are grayish in color, very similar to the beak.
When young, the offspring resemble the female until puberty , a stage they reach when they are 4 years old, although the underparts of the bird are still as distinct.
It is a bird that can live for a long time and in some zoos came to live up to the age of 50, like the one that lived in Taronga Zoo.
Red-tailed black cockatoo subspecies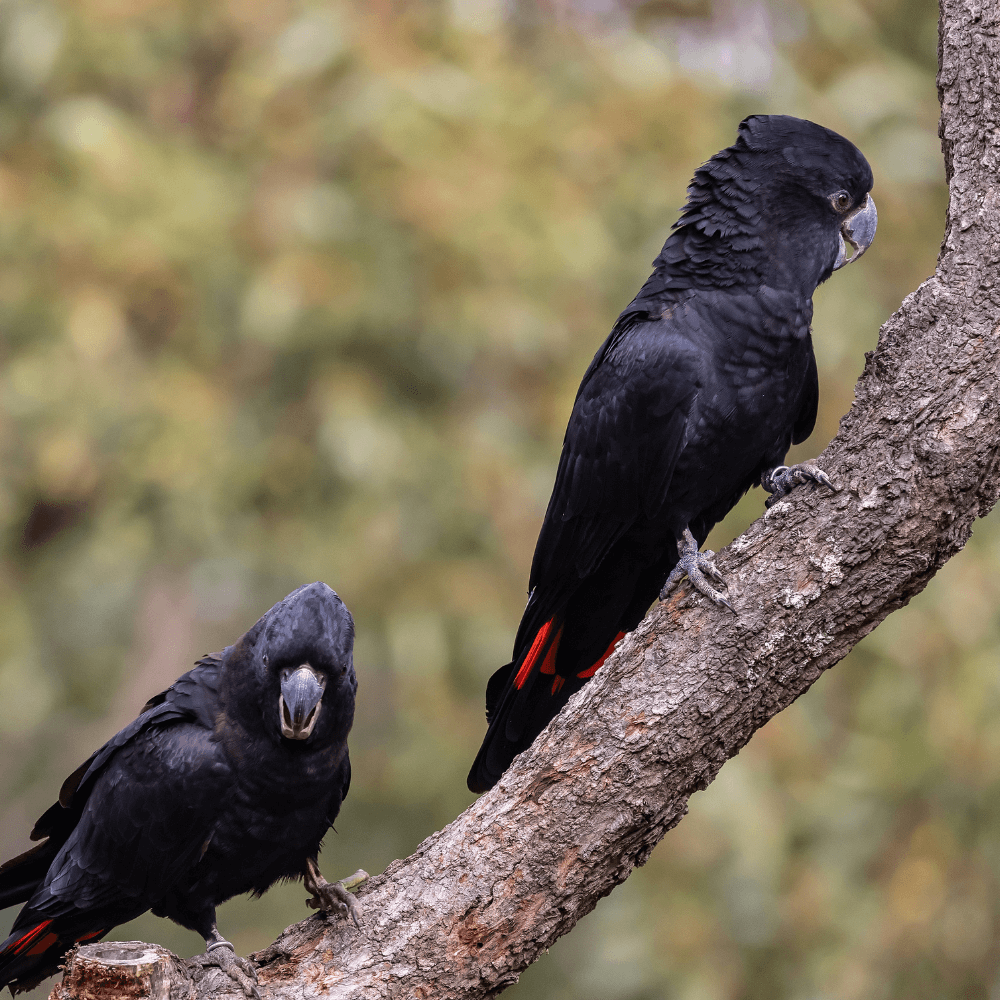 Within this group of parrots, there are a total of five subspecies:
Banksii : Which can be seen in Queensland and is very rarely found in northern New South Wales. It is the largest subspecies and its beak is of medium size.
Graptogyne : This subspecies is known as the southeastern red cockatoo and is endangered. Their habitat is mainly in Victoria and South Australia.
Macrorhynchus : It was named the thick-billed cockatoo due to the size of its large beak and its large size. It is one of the most widely distributed species of the red-billed cockatoo subspecies, especially in northern Australia. It has been little studied, although it is known that females do not have the red color in the tail.
Naso : Although not in danger of extinction, this subspecies found in Western Australia is closely watched and has been named 'red light' due to its preference for living in forests rather than in savannas or fields.
Samueli : Primarily found in Western Australia, they are the smallest of the five subspecies and are among the most common to be seen in households as a house cockatoo.
Red tailed black cockatoo pet
There have been many problems with the illegal trafficking of this bird, which has drastically reduced the number of members of certain subspecies . But thanks to the work of some breeders, it is not impossible to find specimens in some Western stores.
however, it should be borne in mind that due to its large size it is necessary to have a fairly large cage, which is why it is much more advisable to keep it in houses with gardens or keep it large, because its cage should be at least 6x4x4 meters long.
He can be left free in the house if you wish , but above all he must be trained to have a little "friendship" with his owner to avoid escape problems.
Red-tailed black cockatoo breeding
Is it hard to breed in captivity? That's what the experts say . You have to work a lot with her to have babies. Not because it is violent like other cockatoos, like the yellow cockatoo, but because it is difficult to find a female of this species.
Their greatest advantage is having them as adults from the age of 4, when they reach sexual maturity and can try to have offspring. But above all, it will take a lot of patience from its breeders, especially if they don't have a lot of experience.
SOURCE: African Grey Parrot Pet