Can parrots eat tomatoes: Yes, but only occasionally. Also, you should never give them green tomatoes because they are poisonous to animals.
Can parrots eat tomatoes? You've probably already asked yourself this question if you own one of these exotic birds. Although parrots primarily eat plant-based foods, not all fruits and vegetables are equally suitable for animals.
In the specific case of tomatoes, you've probably found conflicting information on the internet: some say that tomatoes are banned. Other voices say that nothing bad happens when parrots are given tomatoes to eat. But what is right now? 
Opinions also differ among experts, so there is no clear answer to the question. But there are certain considerations that you should keep in mind. You can learn more about it in the following article.
Are tomatoes good for parrots?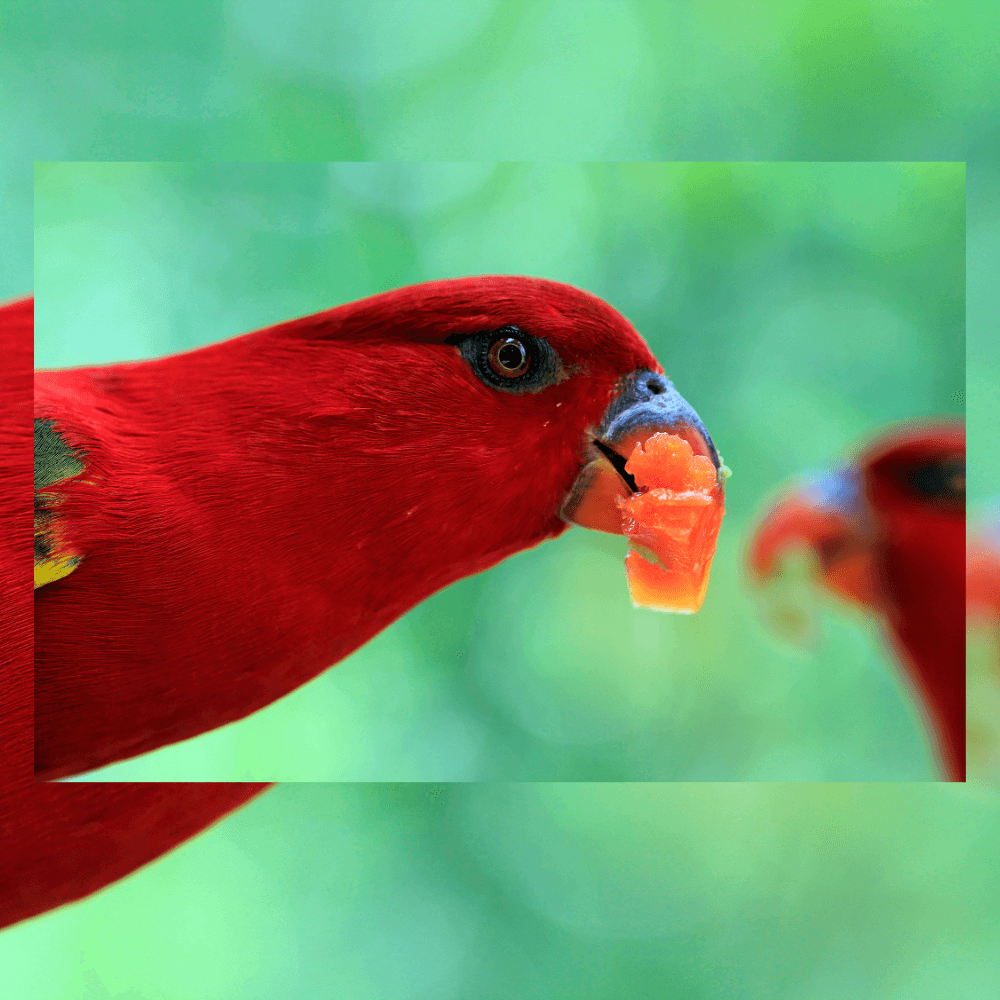 Parrots are omnivores. Aside from the odd unsuspecting insect, which some species are happy to eat in the wild, however, their diet consists entirely of seeds, fruits, and vegetables. When a parrot is kept outside of its natural habitat, the vegetables it finds in its native environment may not be available. This raises the question of whether it is allowed to eat certain foods that humans feed it.
Tomatoes, like all fruits, are a source of vitamins and minerals useful for the body. They mainly contain the vitamins C, B, and E, beta-carotene, and folic acid as well as the minerals potassium, magnesium, iron, and phosphorus. Parrots benefit from all of these micronutrients without any problems.
So can parrots eat tomatoes? The answer is yes, but if in doubt, eliminating them from the diet entirely will not harm the animal either. As with any other type of food, you should not offer them in large quantities or too often.
What types of tomatoes are toxic to parrots?
However, we need to clarify something on this issue. Tomatoes contain a substance called solanine, an alkaloid found in some nightshade plants, mainly in the leaves, fruit, and tubers. It is a bitter-tasting substance with pest-repellent properties that is part of the plant's defense system against insects and other animals.